The 10 Greatest R&B Artists of All Time
The minute you start talking about any type of "greatest" list, the notion immediately invites loud debate. Billboard's tally of the 35 greatest R&B artists of all time — which includes Marvin Gaye, Beyonce, Ray Charles, Alicia Keys and many more — is no exception.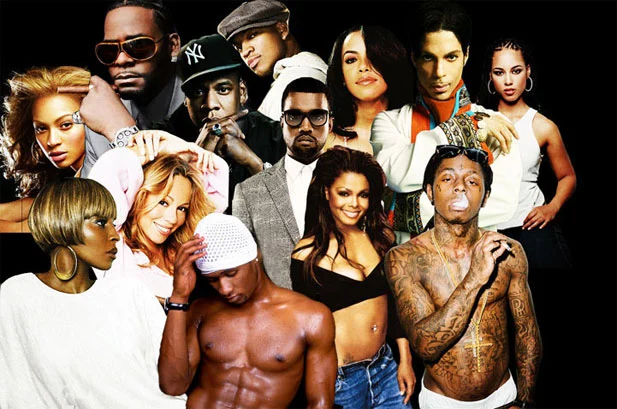 Naysayers will no doubt quickly note the absence of Rihanna, whose impressive success is more heavily rooted in pop than R&B. And those singers whose iconic status stemmed primarily from fronting groups rather than as a solo artist were not included. Among other factors taken into consideration: game-changing influence, sales, impact and enduring musical legacy.
Photo Credit
:
Photo by Michael Ochs Archives/Getty Images
10. Etta James
Photo Credit
:
Photo by Erika Goldring/Getty Images
9. Jill Scott
Photo Credit
:
Photo by Earl Gibson/BET/Getty Images for BET
8. Maxwell
Photo Credit
:
Photo by Frans Schellekens/Redferns
7. D'Angelo
Photo Credit
:
Photo by Paul Hampartsoumian/REX Shutterstock
6. Usher
Photo Credit
:
Photo by David A. Beloff/Getty Images
5. Erykah Badu
Photo Credit
:
Photo by Gijsbert Hanekroot/Redferns
4. Tina Turner
Photo Credit
:
Photo by Michael Ochs Archives/Getty Images
3. Sam Cooke
Photo Credit
:
Photo by Chiaki Nozu/WireImage
2. Alicia Keys
Photo Credit
:
Photo by Ebet Roberts/Redferns
1. Anita Baker