Beyoncé started her Renaissance World Tour with a private show in Dubai and officially opened it in Stockholm. The world moved along with the superstar as she announced the world tour's Canadian dates last week. Now she has finally opened the USA leg of the Renaissance World Tour and the people of Philadelphia got their first in-person sneak at the "vibrancy of Club Renaissance" at Lincoln Financial Center. The entire show, starting from the stage presentation to the 'Drunk In Love' singer's dazzling performance, if there was any word to describe the whole experience, it would be miraculous and at the same time, daring.
Club Renaissance had it all, starting from the "knock-off mirror-ball cowboy hats", group costumes, flying horses, and crowd's sequined outfits, to giant pianos for Queen Bey to sit on, and almost everything was reflectively silver. The very silvery concept was shown through and through with the gigantic and mesmerizing concept videos shown on the big screen during changeovers.
The silver theme continued even with the athletic and super energetic dancers and even the sound systems, connecting its aesthetic to the deeply rooted deep house reverberation. The vibe may have been over the top, but it was elegant and bewitching. Everything surrounding the show, from Queen Bey's impressive and ever-fresh sounding vocals to the visuals, everything was exquisitely carried and executed.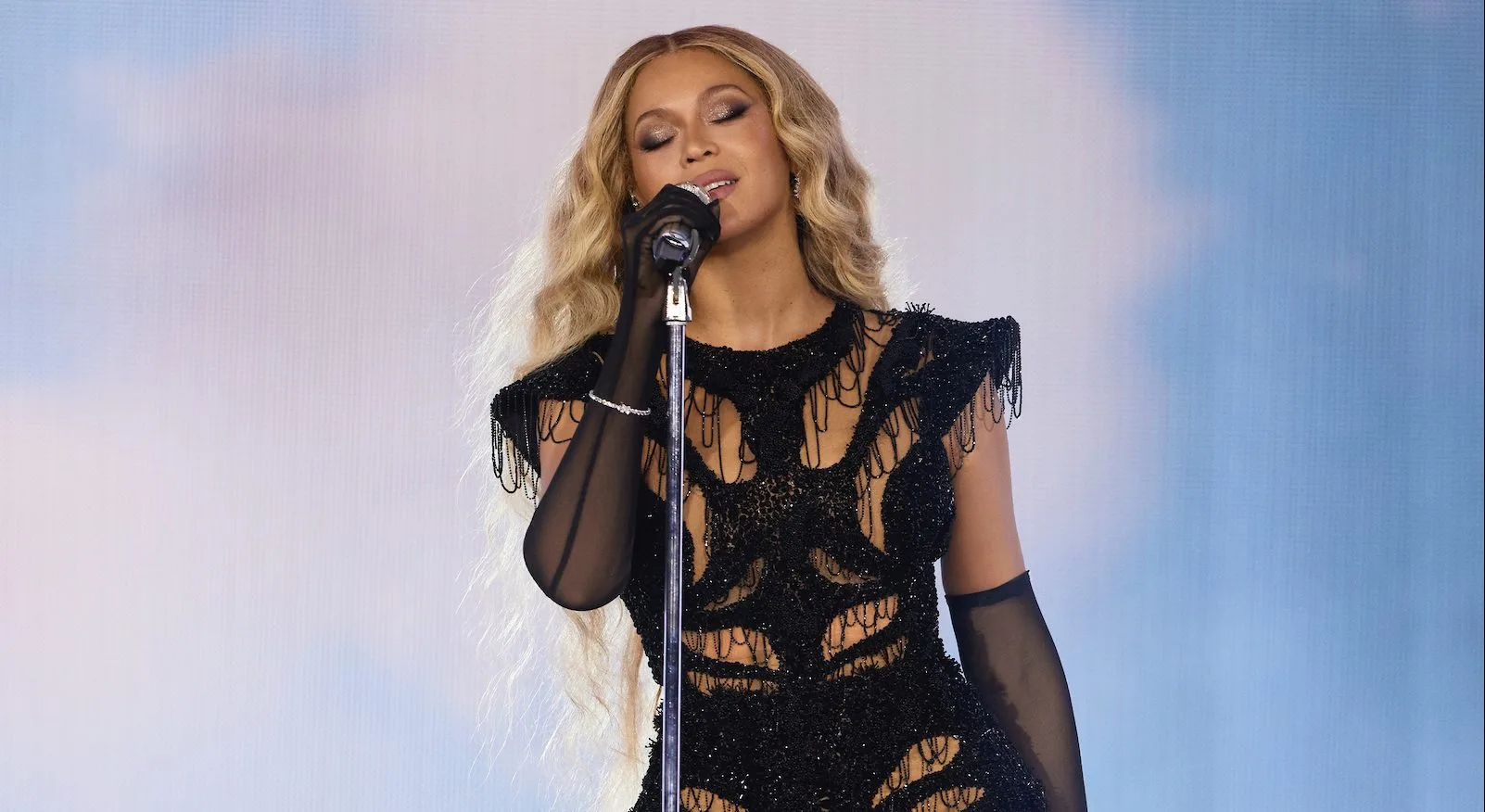 Apart from all the technology, visual concepts on gigantic screens, and compelling dance moves, one thing that definitely made Club Renaissance a never-forget and once-in-a-lifetime experience was Beyoncé herself. Throughout the entire set, the 'Sorry' singer proved herself as one of the greatest vocal talents to ever grace the musical industry and was extremely elastic as her vocals ran from thrills to thrills. Her vocals ran fluidly, topping the different musical interludes, leaving the audience feeling awe-inspired, and with several gasps. The frantic rhythms matched with the sharp turns of the singer's vocals completely enchanted the entire atmosphere, proving she deserves Queen Bey's title.
Beyoncé's superpowers did not end there, she outdid herself on this tour and proved herself as an alluring performer, curator, and producer by making daring choices with the visual cues and stage design. Even though the stadium show started with the word 'Club' written all over it, it was only possible for Queen Bey to continue with a total of six ballads and slow songs. After two and half hours of its start and Beyoncé's absorbing vocal and visual performance, Club Renaissance finally ended with loud and cheerful bangs, all audience's thanking the superstar for blessing their nights.