A rising rapper in Houston, Texas "Mo'Unqiue" is starting to make a name for herself. With her new hit single " IF I " Ft. Destini she could be the next big thing. Mo'Unique was born in Tampa, Florida as Charlene Pleas. Mo'Unique is the youngest girl of 7 siblings. Mo'Unqiue started her career when she relocated to Houston, Texas, and begin to collaborate with local rappers.

What was your first experience with music?
– My first experience was watching the great Whitney Houston. The first-ever concert I attended was hers and she blew me away.

How did you get into making music?
– When I was younger my sister would take us to church and sing in the church choir as I got older I decided to change to rap because a family member told me I wasn't a good singer so I decided to quit singing.

Do you have any pre-show rituals?
– I pray and talk to my family before any performance. I always give glory to God first and I always carry my kids in my soul as I travel. They both give me good luck!!

What song was the most difficult for you to write?
– I am working on my ep and the best and hardest song to right will be on there. I rather leave that a mystery because I believe it might be my best.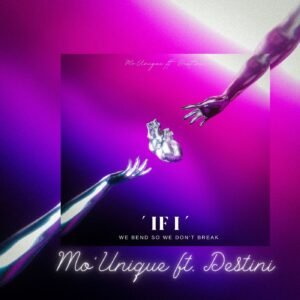 What has been your favorite performance or tour so far?
-I have been back and forward to New York working with Indie on the move and booking shows left to right but they show me love in New York.

What is the most difficult thing about being a musician?
– Being a woman. People play games with your career and you have to always be on guard.

When will your next album be released?
My first ep "I Am Mo'Unique" will be released in 2024 however my next song will release in December.

Where can people follow you?
– I don't do socail media much but I do post I updates on my socail media @theereal_mounique and Facebook at Mo'Unqiue

https://www.instagram.com/theereal_mounique/
https://www.facebook.com/profile.php?id=100091612598647