One bold person made the courageous choice to say the Bay Area goodbye and experience all the sunny vibes of Southern California in a frenzy of musical insanity. Meet Jamz_Jb _Faiez, an enthusiastic musician who enjoys jet-setting to the East Coast, mingling with a wide range of creatives, and leaving a path of musical wonder in his wake.
Jamz has demonstrated a remarkable ability to adapt, working with DJs, rappers, singers, and performers from various genres. He obviously possesses a few star-studded relationships because he hangs out with celebrities such as French Montana, Cardi B, and even Dennis Graham, the renowned father of Drake and the remarkable Donny. (Drizzycleanface) the Ceo of wegood

But wait a minute, there's even more on the list! Jamz's directory of contacts is a veritable "Who's Who" of the entertainment business, with names includes Sal Xo Massari and his group for The Weeknd among his contacts, not to mention moe shalizi, who serves as both his greatest influence and role model.

Jamz continues to enthusiastically arrange gatherings involving not only Persian and Iranian artists but also certain Afghan talents like VALY Qais Ulfat, Shazad, Hasib Va, DJ MOE Armani, DJ SAL Shabnam Suray, and Sharafat Parwani to add his unique touch. Something regarding bringing together communities through music!

Additionally, Jamz is virtually known worldwide among the Persian community! He really contributes to gestures, rubbing elbows featuring the CEO of Radio Javan and arranging gatherings with deejay Al Doyna Sami Beigh, Tohi, and a number of additional artists.

The truth behind this sting is that our music expert appears to be an individual working toward a secret goal! On the American side, sip? Intriguing! What exactly their musical partnership implies fascinates me.

If that's not enough, he even takes on the CEO mantle himself, the Jamz World music management empire. Impressive, right? However, the list of achievements is far from complete. The spectacular ascension of independent musician sip (sipofreality), who shot to the top five on Apple Music's rankings, is a shining gem in Jamz's crown. Jamz's musical story gains an exhilarating depth because to Sipofreality's amazing achievement, which highlights his skill at spotting and developing exceptional potential.

Jamz is an unstoppable force at Live Nation, where he has expertly orchestrated the symphonies of grandeur featuring legends like Tears for Fears, the magnetic Chris Brown, the magnetic Lil Baby, and the uproarious extravaganza of Wild 'N Out, among other mesmerizing spectacles. This is just one of the many impressive achievements Jamz has achieved.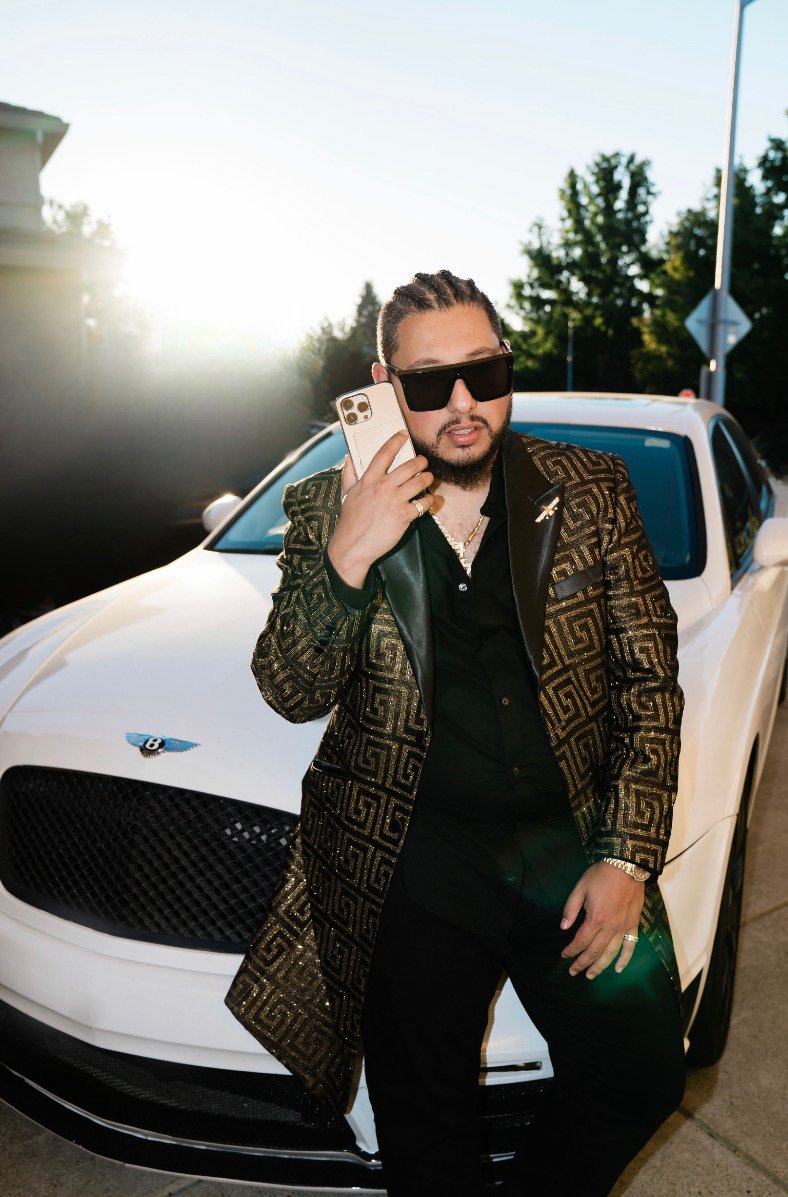 Therefore, whenever you hear a rhythmic symphony that originates from the west coast of the United States, you may be confident that Jamz_Jb _Faiez, the band's leader, is responsible. He has the potential to rock the musical entertainment industry because of his impressive collection of contacts, talent for bridging cultures, as well as dash of personality!

Follow Jamz's journeys on Insta at @jamz_jb_faiez, and visit LinkedIn to get more acquainted with the guy underneath the phenomenon, where Jamz gladly holds the position of "Company Owner – Jamz World."

The music landscape is undoubtedly anything other than dull with Jamz in the mix! Keeping a watch for any of his performances and promotions since you can never predict which famous person or cross-cultural experience he's going to introduce to the world next. So grab your seat belts, people, because the Jamz_Jb _Faiez expertise is a fantastic musical trip you won't intend to miss!